What Is AcceleDent?
AcceleDent is a device that uses sonic waves to accelerate the teeth's movement, helping them achieve a healthier and more attractive smile. The AcceleDent technique is not a tooth whitening treatment, but rather an accelerated tooth movement procedure.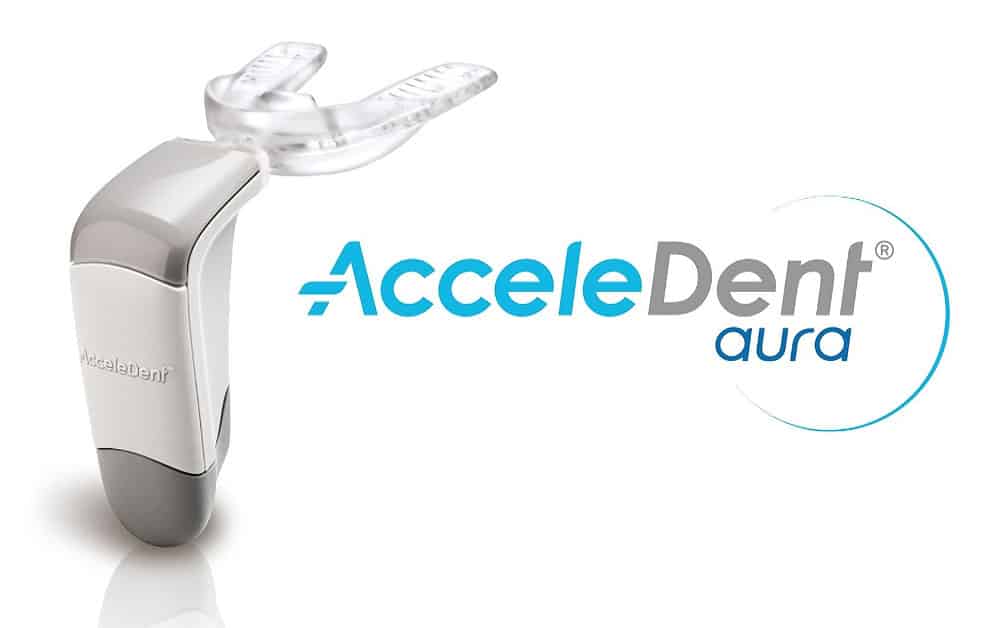 What Are the Benefits of Using It?
AcceleDent is used as an adjunct to other treatments such as Invisalign, braces. Vibratory Orthodontic Device clinically proven to speed up orthodontic treatment and reduce discomfort by up to 71%! AcceleDent's benefits include: -Straighten teeth in less time -Lessens the chance of relapse -More comfortable process for patients -Less expensive than some other options.