Why Specialty Smiles for Children's Braces in Miami?
We understand that as a parent, you want the absolute best for your child, especially when it comes to their health and confidence. This is such a critical time in their life, and we're here to make it memorable for all the right reasons. Here are some reasons to choose us to be your child's orthodontist in Miami
Stress-Free Experience: Comfort and care are at the core of who we are. We prioritize making your child feel comfortable and relaxed in a friendly environment. We are dedicated to offering you and your child a professional, caring experience focused on their well-being.
Expert Orthodontists for Kids Braces: Our team is professional and highly skilled, ensuring the best care for your child.
Fun and Engaging: Our approach is to make the entire braces journey a fun and exciting adventure for your child!
Family Involvement: We believe in making this a family experience and love involving you in every step of the process. In addition to braces for kids, we also do braces for teens and braces for adults in Miami.
Multiple Locations: Offices in Miami Lakes, Davie/Weston, Miramar, and North Miami mean that you won't have to travel far to get braces for your child.
From the initial free consultation to the final reveal of their beautiful new smiles, our expert team is here to guide you every step of the way.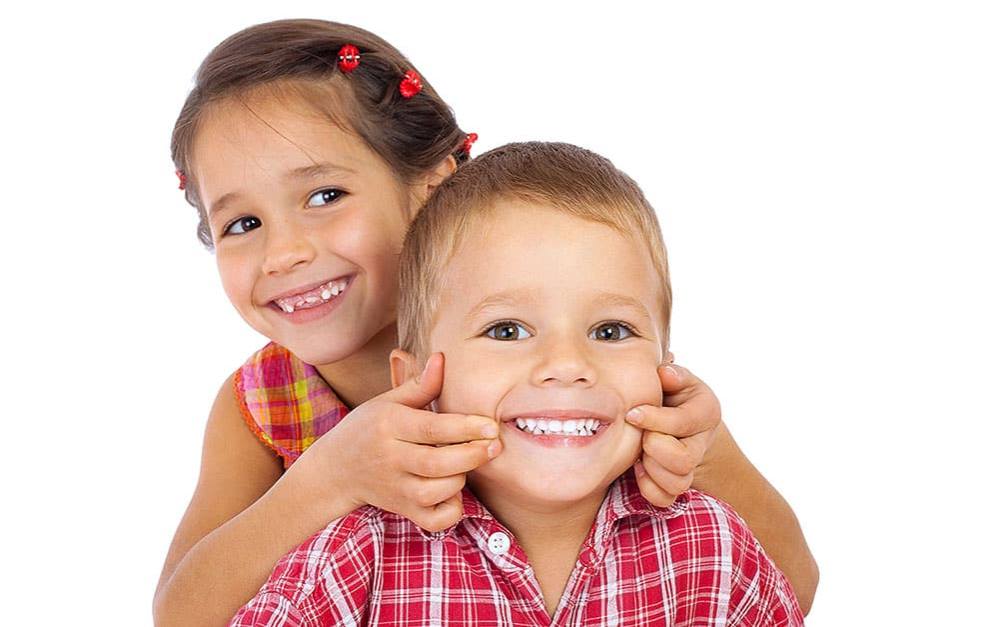 Orthodontic Services We Provide for Kids in Miami
To ensure the most personalized orthodontic treatment for your child, including to see if they qualify for 6-month braces, and to see if early treatment is necessary, we start with a free assessment and consultation. This includes creating orthodontic records to pinpoint the exact needs of your child's dental care. These records are crucial for determining the specific braces/appliances to use, the expected length of the treatment, and the frequency of visits. They consist of detailed models of your child's teeth, essential X-rays, and photographic records.
Step 2: Implementing Different Types of Braces & Orthodontic Appliances for Kids in Miami
The types of kid's braces and orthodontic appliances that we use include: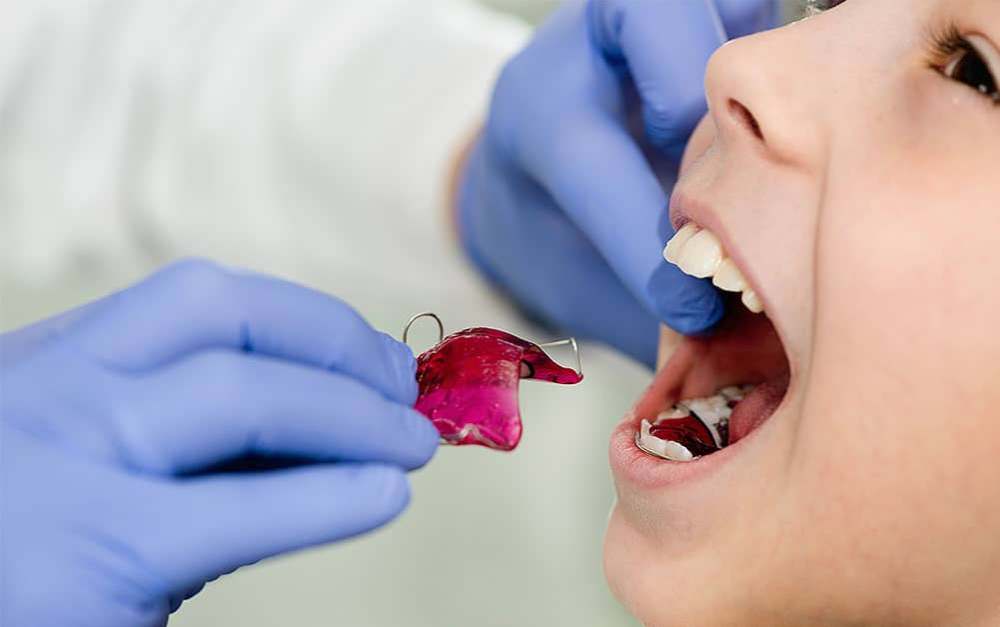 Benefits of Affordable Braces for Kids in Miami
1. Straighter Teeth and Correct Child's Bite
Braces will straighten their teeth and correct your child's bite. Kids and braces go hand in hand, as braces can be put on the upper and lower teeth to help straighten teeth that aren't aligned correctly. They do this by keeping upper and lower teeth from touching, allowing them to move into their proper position. Alignment problems not only affect your child's smile, but can affect other areas of the body as well, such as the jaw which can lead to jaw pain and headaches.
2. It's Proactive Against Future Dental Problems
Starting at about the age of 7, children in America will begin losing their baby teeth. Many parents are unaware of dental problems that can pop up later on. It's so important to take care of your children's teeth early on to avoid later issues and maintain your child's oral health. One easy way to do this is with braces.
3. Children Feel More Confident About Their Appearance
Not only do braces fix crooked teeth or misaligned smiles, but it increases confidence as well. As their teeth straighten, children start feeling comfortable with their appearance, which in turn makes them more confident talking and smiling around others. Braces so more than just straighten their teeth, they will also leave your child smiling big and proud!
Take the first step towards a brighter, more confident smile for your child. It's not just about straightening their teeth – it's about giving your child the gift of confidence and a lifetime of healthy smiles. Schedule a free consultation with one of our kids orthodontists today and help your child face the world with a smile they're proud of!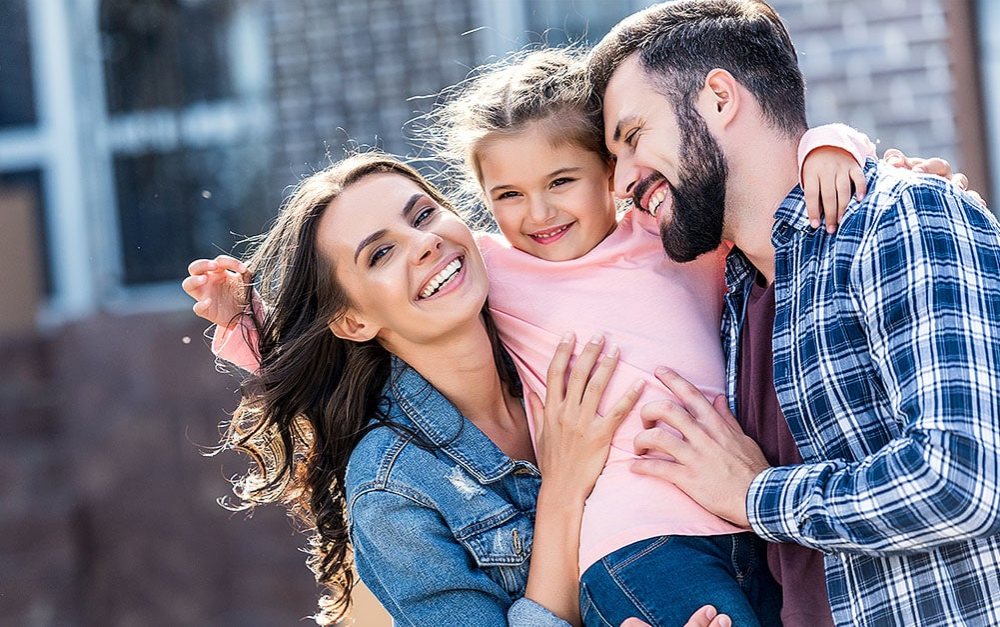 How Do I Know If My Child Needs Braces?
Braces are one of the most common orthodontic treatments for children. They're often used to correct the alignment of teeth, make them straighter, or correct jaw issues. Braces may not be the most exciting topic for a child (or parent!), but braces for kids are certainly important. A common question parents ask us is, "Does my child really need braces?" The reality is that children require braces for a number of different reasons, which can include:
Overcrowding
Overbites
Underbites
Gapped teeth
Correct jaw issues
Crooked teeth
Guard against future dental problems
Improve their smile
It's important to understand what braces are, how they work, how long they last, and the different kinds of braces available to you before making a decision. We are here to explain your options and answer any questions you may have, so you are well-informed about how braces will improve your child's teeth and future oral health.
Schedule a free consultation with our experienced team of kids orthodontists in Miami.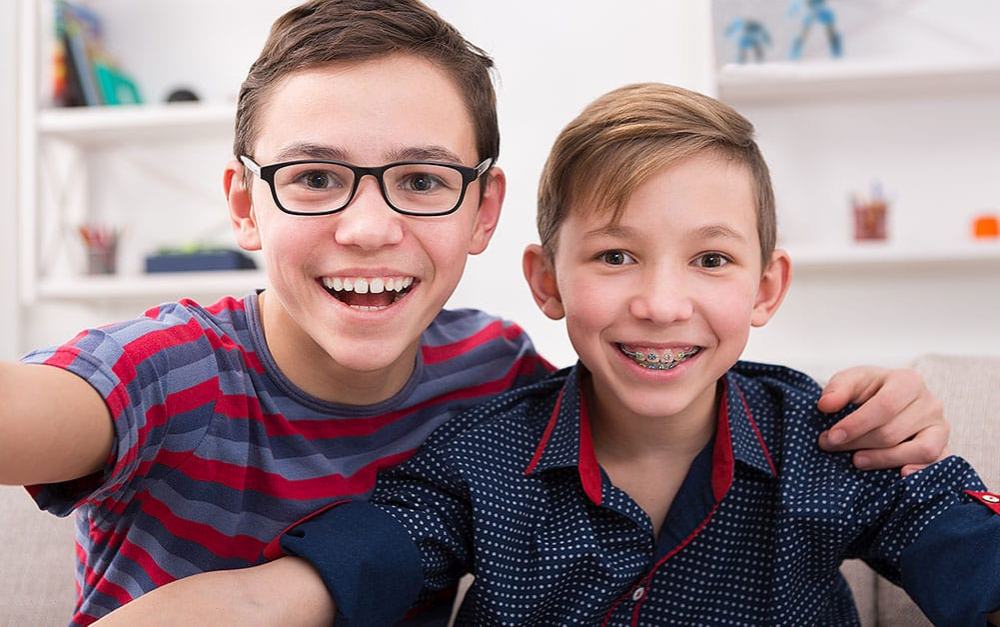 When Should Children Get Braces in Miami?
If children over the age of 6 are found to have a jaw discrepancy, they are candidates for early orthodontic treatment. Also, if children around the age of 8 have crowded front teeth, early treatment can prevent the need to extract permanent teeth later. The ideal age for children to get braces is between the ages of 12 and 13 when a child's mouth and jaw are still growing. Here at Specialty Smiles Orthodontists in Miami, we can explain everything you need to know about braces for children's teeth, no matter how old they are.
Schedule a free consultation and we can see if your child would benefit from kids braces in Miami.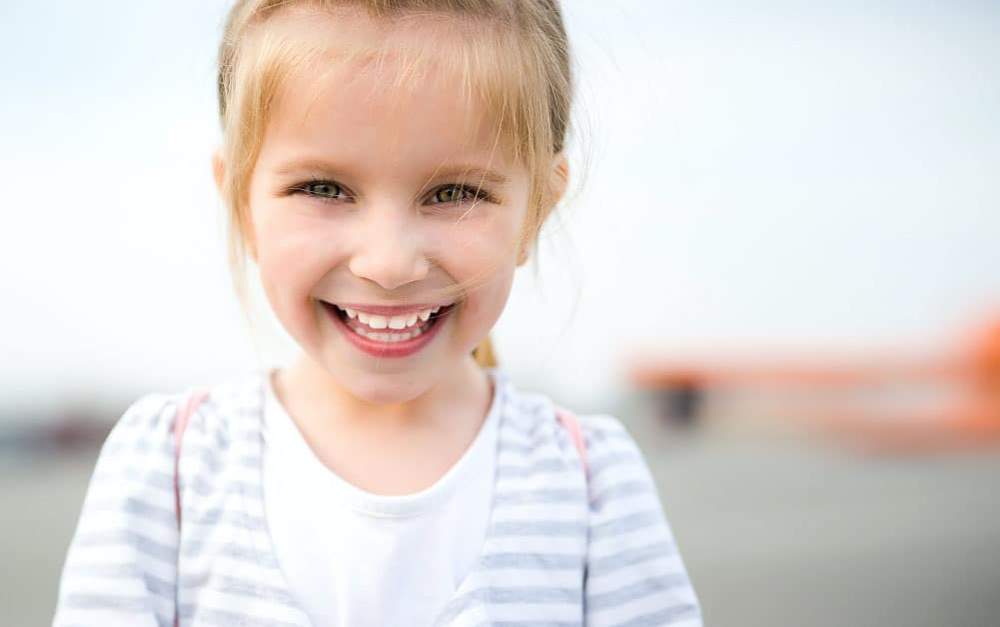 2-Phase Orthodontics for Kids in Miami
Planning now can save your child's smile later. Children benefit tremendously from early-phase treatment. Receiving early treatment may prevent the removal of permanent teeth later in life, or the need for surgical procedures to realign the jaws.
Braces can be a big commitment. But what if there was a way for your child to have healthy teeth without the need for braces? Well, there is! Early orthodontic treatment can be a great option for treating children who are experiencing problems early on in their bite development. This is a cost-effective and less invasive treatment that can help kids get ahead of any dental issues they may have been experiencing.
Early orthodontic treatment can prevent teeth from being too crowded or misaligned, minimize the risk of having a wisdom tooth that needs to be extracted, and even protect against accidents that can happen because of overcrowding. In addition to the dental benefits, kids with braces are more likely to be confident and feel better about themselves.
Phase 1: A Foundation for a Lifetime of Beautiful Smiles
The goal of Phase One treatment is to help the jaw develop in a way that will accommodate all the permanent teeth and improve the way the upper and lower jaws fit together. Children often exhibit early signs of jaw problems as they grow and develop. An upper jaw that is growing too much or is too narrow can be recognized at an early age. If children over the age of six are found to have this jaw discrepancy, they are candidates for early orthodontic treatment. Also, if children around the age of eight have crowded front teeth, early treatment can prevent the need to extract permanent teeth later.
Resting Period & Monitoring Teeth Progress
During this time, the remaining permanent teeth are left alone as they erupt. Retaining devices may not be recommended if they would interfere with eruption. It is best to allow the existing permanent teeth some freedom of movement. A successful first phase will have created room for permanent teeth to find an eruption path. Otherwise, they may become impacted or severely displaced.
At the end of the first phase of treatment, teeth are not in their final positions. This will be determined and accomplished in the second phase of treatment. Selective removal of certain primary (baby) teeth may be in the best interest of enhancing eruption during this resting phase. Therefore, periodic recall appointments for observation are necessary, usually on a six-month basis.
Phase 2: Stay Healthy and Look Attractive
The goal of the second phase is to make sure each tooth has an exact location in the mouth where it is in harmony with the lips, cheeks, tongue, and other teeth. When this equilibrium is established, the teeth will function together properly. Phase Two usually involves full upper and lower braces.
At the beginning of the first phase, orthodontic records were made, and a diagnosis and treatment plan were established. Certain types of appliances were used in the first phase to correct and realign the teeth and jaw. The second phase begins when all permanent teeth have erupted, and usually requires braces on all the teeth for an average of 24 months. Retainers are worn after this phase to ensure your child retains his or her beautiful smile.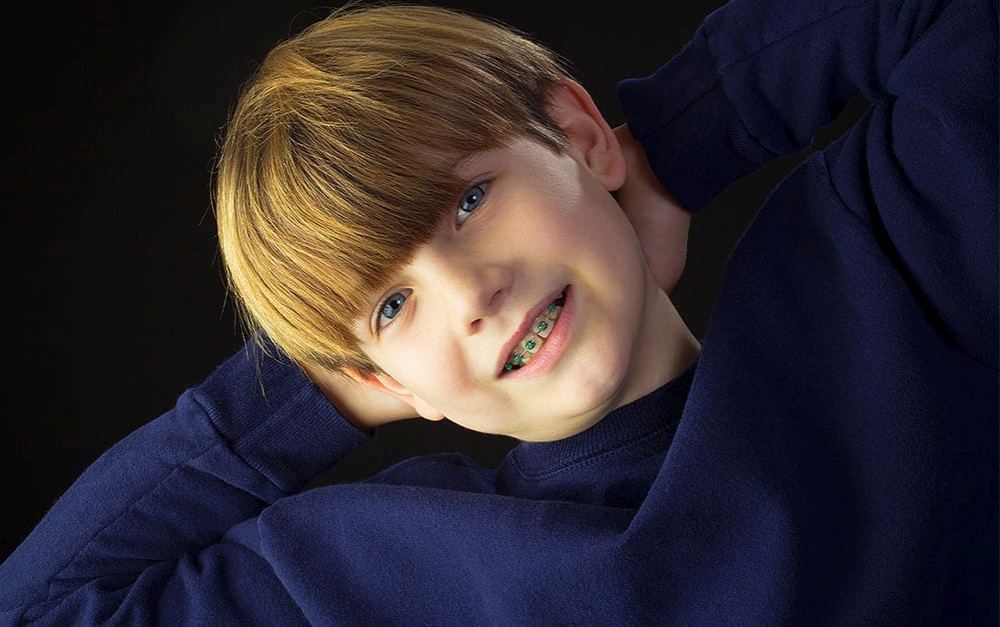 How Can I Get My Child Excited About Braces?
There are several things you can do to make your family's experience with orthodontics as stress-free as possible. It will help if you take the time to help your child get excited about their braces. Together, you can:
Look at color choices for their braces
Take them on a special shopping trip to pick out braces-friendly treats (yogurt, pudding, etc.)
Take before and after photos
Create a special Braces Care Kit
Be intentional about positive reinforcement
We're committed to giving your child the gift of a healthy, beautiful smile. Schedule your free consultation today, and let us demonstrate how braces can be a positive and transformative experience for your child.