We invest in the best technology
We are a Miami orthodontics are experts for braces, and we are ready to make your life better.
Orthodontic treatment is easier and better than ever before thanks to the advancement in technology and science.
A lot of new patients may come in, afraid that orthodontics will be an uncomfortable experience fortunately, that's not the case any more. With advancements in technology like digital scanners, 3D printers, and direct bonding, we're able to really reduce the discomfort and improve the whole experience for our patients.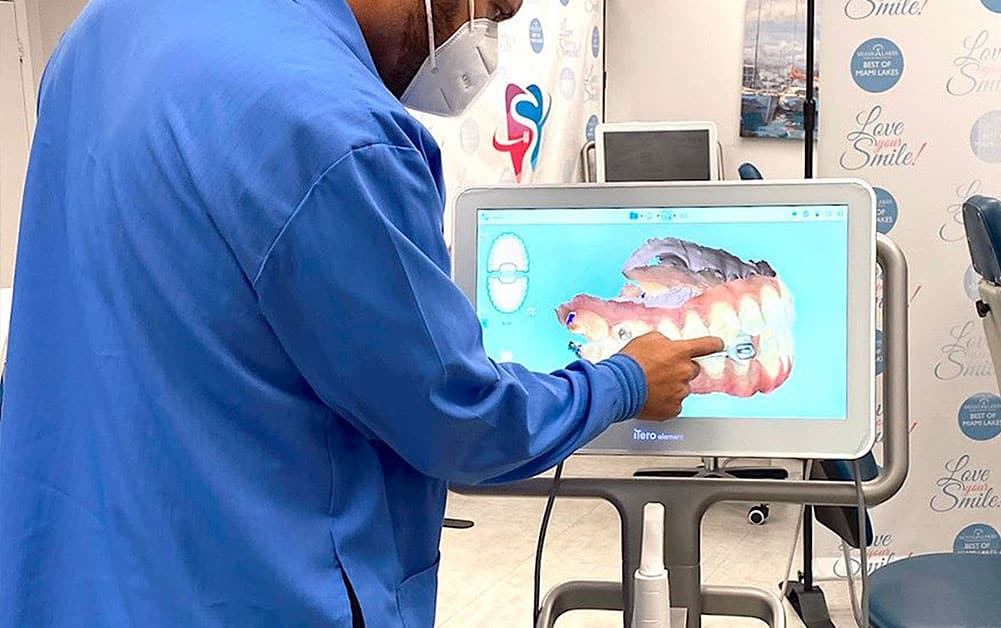 The orthodontic treatment process
The first time you come in, we will take pictures and radiographic (X-ray) images of your mouth, and possibly make a model of your bite. Then, we'll develop a treatment plan. It may involve regular braces, with or without elastics (rubber bands). We might also recommend that you use a specialized appliance for a period of time.
One thing that is important to us at Specialty Smiles is that you know we're using the latest tools and technological advancements to make your experience as comfortable and efficient as possible. First we start with 3D scanning technology, and from there, we're able to write to a 3D printer right here in our office. We then use those models to create a custom solution for our patients.